Mounting cameras to cars is something I've played with for ages.
In the early '90s I remember bolting a Super8 onto the bumper of my mate's Beetle, after a few miles the mount worked itself loose and the camera swung upside down filming the road and the chassis – great shot, wish I still had it!
My 16mm Beaulieu got bolted to a roof bar of my mkII Golf sometime around millennium, and I drove around Birmingham with one arm out of the window operating a cable release to get a timelapse driving at night scene. Another really nice shot that's been projected on the screens at Creamfields, Global Gathering and loads more.
When DV came my way I bought a proper suction rig from Hague. It was a massive cumbersome beast with three suckers, loads of arms and levers. Pretty much the only place it would fit was on the bonnet. All that to record standard def interlace, urggh. Here's some examples of shots: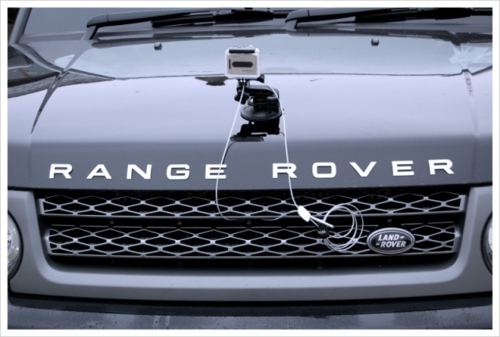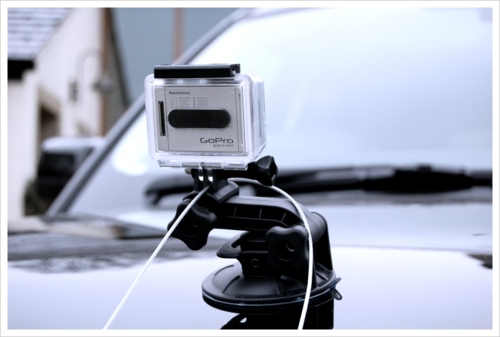 ---
Trending; training video company, corporate video production companies, corporate video companies, video production agency, website video production, video production company, on Square Daisy
---
This year I've shot multicamera driving scenes with 5DmkII and GoPro. As it's so light the 5D can be secured with a single Manfrotto suction cup. There never seems to be any vibration in the shot, and no rolling shutter issues.
The GoPro HD Hero I bought came bundled in a motorsports pack which includes it's own custom designed suction accessory. This includes an adjustable arm so that composing your shot is dead easy. The rubber suction surface just needs a couple of pumps of the lever to attach itself and it never came off. I absolutely recommend it.
One word of advice I learnt from my experience with the Super8 camera: add a safety line! You probably value your camera and want it back after the take, not to mention the potential for it hurting someone else if it came off. I've tried all sorts and currently favour Gripple products for ease of use, cost, and the fact they're designed and manufactured in the People's Republic of South Yorkshire.
more behind the scenes tech talk from the Daisy Lounge soon…