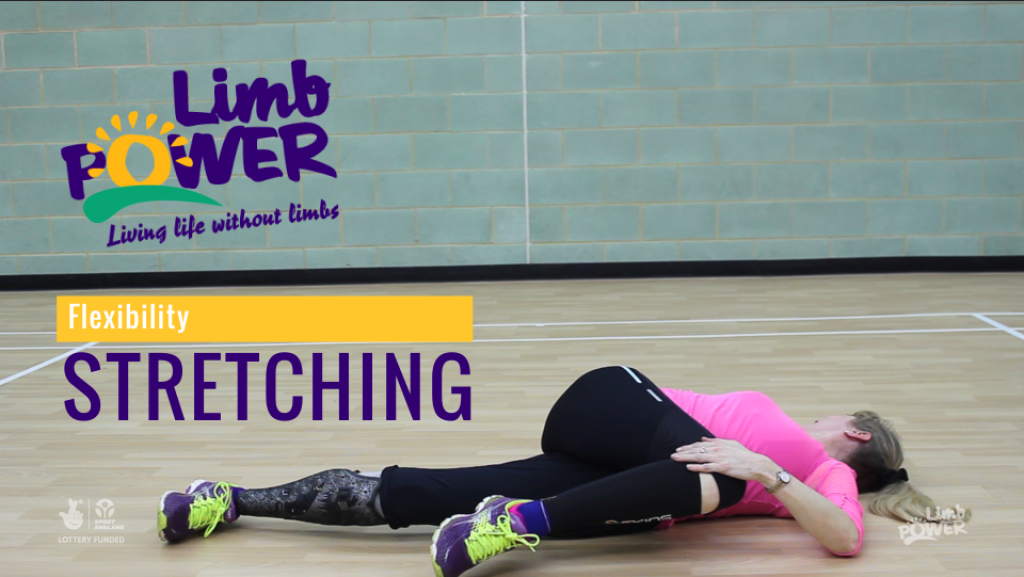 "At LimbPower, we know that being active can have a positive impact on a person's physical, mental and social wellbeing. We hope that these videos will give people with limb impairments more confidence to take part in regular exercise and improve their fitness levels."
Kiera Roche, LimbPower CEO
The Training Videos
A short while ago we were approached by LimbPower – a national charity who help amputees to have an active lifestyle and support them in fitness and exercise.
Having already worked with LimbPower to produce their website, we knew the charity well and were more than happy to discuss a suite of training videos.
As part of their resources, they developed a 'toolkit' of exercises that they recommend to inactive amputees who want to engage in physical activity. The problem was the toolkit was a long PDF of written instructions. Tricky to follow if you're trying to read and do at the same time!
We transformed the written toolkit into a suite of 27 training videos. Each video shows several different people with different limb impairments, demonstrating each exercise. We stitched each of the videos together with on-screen text to add important exercise tips, and annotations to explain the finer details of performing the technique. In other places graphics highlight key areas and illustrate the voiceover to add further meaning.
There are so many benefits to training videos:
Uploaded to YouTube these videos can be accessed anywhere. From mobile phone to smart tv – and enable those with limb impairments to build confidence in a safe home setting.

The exercises are built up in stages, with clear instructions and close ups on the relevant body area to properly communicate the correct technique.

The videos can be distributed on all social media channels, reaching a wide audience. Not only helping people outside the charity, but raising the profile of LimbPower too.

People can pause and re-watch as many times as they like, participating in their own time and at their own pace.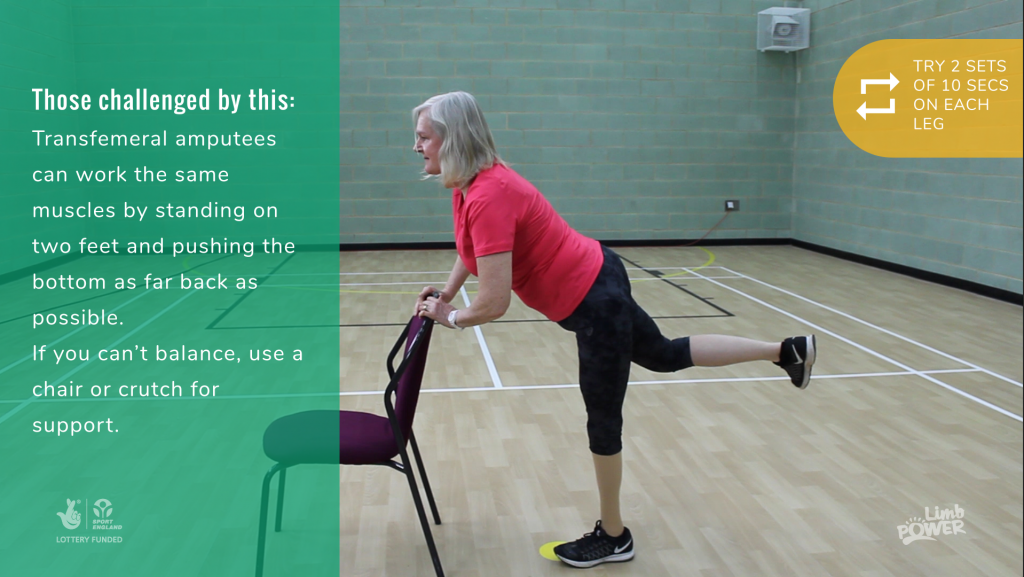 Behind the Scenes
Understandably as a charity, LimbPower wanted to their budget to go as far as possible. We planned the day of the shoot meticulously, ensuring we could gather as much footage as possible without having to to return. The production schedule was timed minute by minute, with specific shots specified for every exercise.
Getting the right location was really important, and more challenging than anticipated! Finding a Sports Hall or gym that could be hired all day without school clubs, clientele or extortionate fees was important so that we could film uninterrupted. We ended up at the Phoenix Youth Centre in Tadworth.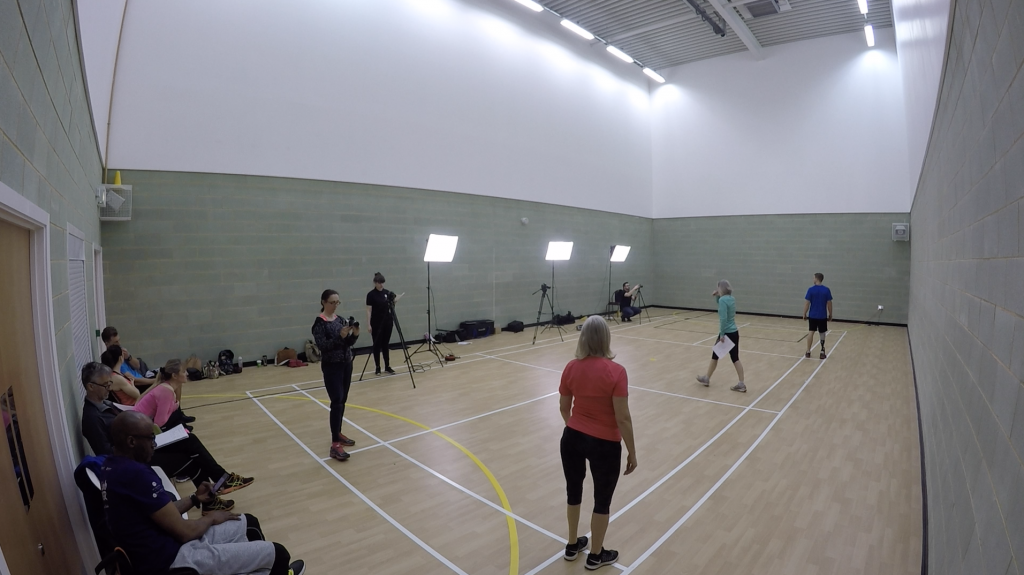 For each exercise, we had a two camera crew and a 3 camera set ups, recording 3 participants simultaneously. There were 6 participants with various abilities and limb impairments, who swapped in and out of the filming so that they could have a break. In order to focus on capturing the shots we arranged for the exercises to be directed by physiotherapy expert Siobhan.
We arrived at the location at 8:15am to set up the lights and the cameras. At 9am the exercise models and management from LimbPower arrived, and we had a thorough production meeting so everyone understood the running order and their role.
At 9:30 we started filming, right through until16:30 when it was time to pack down.
Finishing Touches
To finish the production, Siobhan wrote up voiceover instructions for each exercise, plus some additional guidance, which we recorded in our offices a week later.
Editing 27 videos takes time, especially when you want to add extra details such as split screen, on-screen text, lower thirds, annotations and motion-tracking! Each of the videos was laid out in Premiere Pro in line with the voiceover, reviewing each of the shots and compiling the shots. Then each of the sequences were taken into After Effects where the more advanced post production techniques were incorporated. To unite all the videos, the same format of opening and closing titles  are used throughout, corresponding with the LimbPower branding.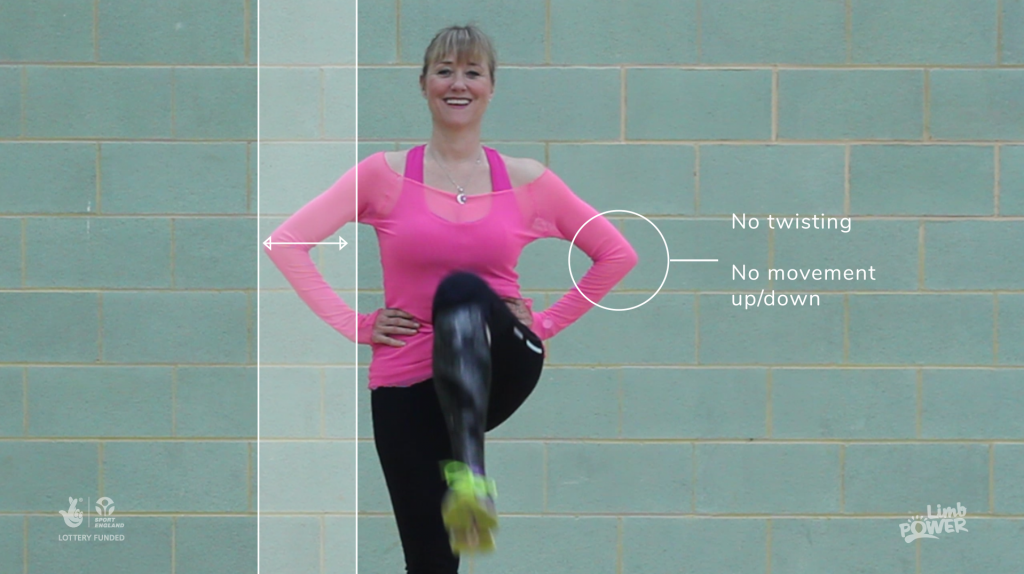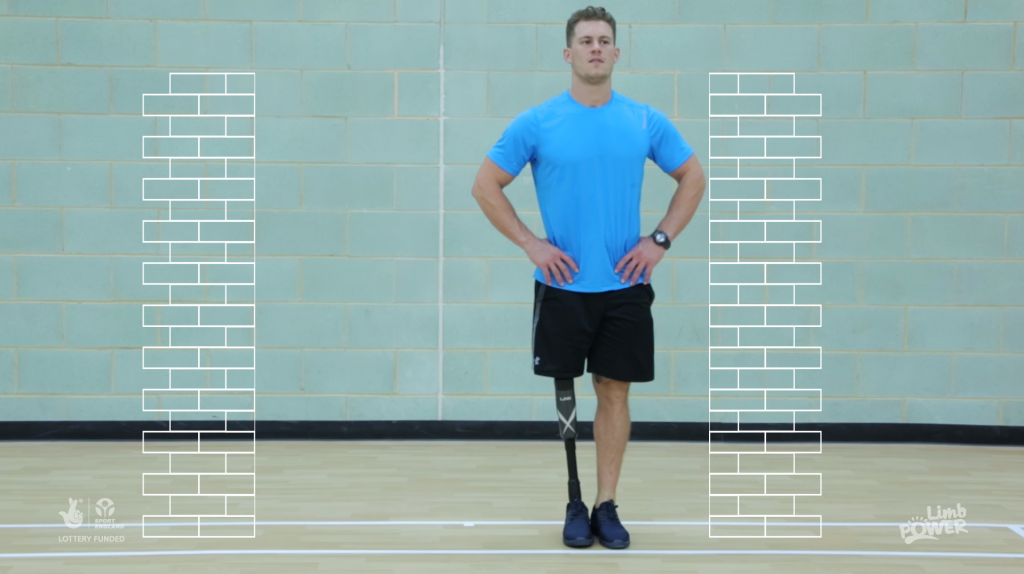 When the edits were completed and signed off, we uploaded them to the LimbPower YouTube Channel, in the required order and organised them into playlists. This means people looking for the videos are encouraged to watch them in the correct order and can benefit from a curated collection.
---
---
Trending; video production godalming, video production farnham, video production horley, video production staines, on Square Daisy
---