It doesn't matter what kind of video you have, it will always represent a fairly sizeable investment in both time and, in all likelihood, money.  Therefore you want to make sure that you don't spoil it with entirely avoidable instances.  This weeks blog highlights five of the most common ones that we see.
Video is a great way of communicating your product or service to potential customers, as our client case study videos – nothing is more credible than other people shouting about how great you are at what you do.
A good production company will make sure that they have identified and mitigated all of the things that can lower the production values of your video, but there are five things that are really quite common that you can keep an eye out for.  Check the production schedule to make sure that they have been taken account of.
01. Moiree
You or your client should feel free to wear exactly what you feel comfortable in on the day of filming, however, you might want to avoid some specific clothing which – when caught on camera – causes an effect called Moiré. This is where fabrics have a line pattern which is very close together or which is interlocked.  It is unusual to wear clothing that elicits this effect, however, it is usually best to wear clothing which is plain or has a pattern without straight lines very close together to ensure that the footage is as effective as it can be.
We often suggest that you bring a spare 'top' with you on the day of filming just in case there are any issues with the garment you are wearing so that you can easily change without too much delay to the filming process.
02. Make-Up
With regards to make-up, it is always best to ensure that the tone of any foundation closely matches the tone of any exposed skin which will be in a frame, as any colour differentiation between face and neck will become more apparent on video. In the post-production process it is not possible to match skin tones between two different areas of the body as with photography, for example, as with video there are usually at least 25 moving frames every second which makes for a very time-consuming process of matching up the tones.
03. Jewellery
Jewellery is worn by a great many people, and there is, of course, no need to remove it for filming, but be aware that there will more than likely be a lighting rig around you or whoever is being filmed, to make the footage look bright and professional.  As such light will shine off particularly dazzling jewellery. Having any large statement jewellery may create light reflections which may detract the viewer from the message being delivered and negatively affecting the final video production.
---
Trending; corporate video examples, corporate videos, how to make a corporate video, company video examples, on Square Daisy
---
04. Glasses
Lots of people wear glasses and should wear them while being filmed too.  But as with the point above, when you have large softbox lighting around you, the reflections are really hard to control.  We are not saying this can be entirely eliminated as there are quite a few videos that we've filmed where a lighting rig reflection can be found in the footage, but if you can make the production company aware that there will be people with glasses being filmed, it can help.  This is so when the shot is set up, it can be considered with glasses selection in mind and hopefully minimized.
05. Audio
It doesn't matter how good your video is, if the audio is no good then people will just switch off – literally – rendering the whole process pointless.  Any self-respecting production company will have a dedicated audio rig, ideally, a directional mic pointed at you but at the very least there will be a lapel mic.  But even with really good equipment, be aware that even with great equipment the sound quality can still go south.  If you have a large, open space the sound will echo – to overcome this, try and put as many sounds absorbing things in the room out of shot – like hanging duvets up.  It might be that your premises are next to a busy road, or construction work is happening nearby – it is best to let the production company know about this as soon as possible as postponing could be a better option to protect the quality of the final output, rather than have the audio with echoing or external noises throughout, such as police sirens, traffic or construction work.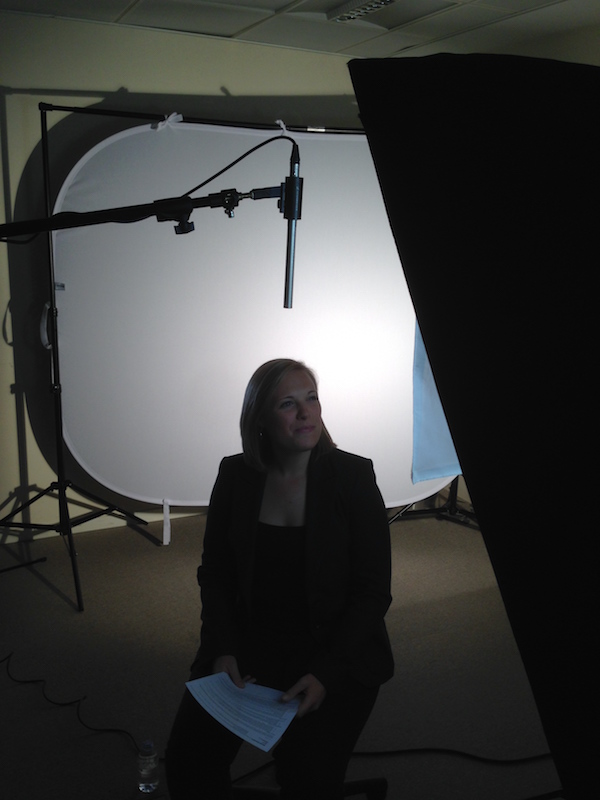 Summary
The points that are mentioned above are not considerations that you should need to make, as mentioned throughout, you pay a video production company to make a video for you and you pay for their expertise and experience – they should have all of these aspects taken care of.  But you can help them by being aware of these factors and doing what you can to mitigate them.
If you have a video project in mind and want to work with an agency that thinks o all the little things to make the big thing the best to can be, get in touch with us and we'll have a chat.
---
Square Daisy
25

ratings.
out of 5 based on
25

user reviews:
...