When we established Square Daisy 6 years ago, we struggled to find clients, just like any other startup.
We sold our soul to the devil, chucked out freebies and wrote and submitted close to 3 million proposals. Because the whole "if you do this job really well for us there'll be more work we'll send your way" thing never really pans out, does it? The entrepreneurs amongst us understand what I mean. Now we have established ourselves as one of the leading event video production companies in the country and one of our very first clients has become a returning customer.
The Combustion Engineering Association, (CEA) is an educational charity headed up by husband and wife duo- Dave and Julie Kilpatrick. They are supported by a committee, an executive and a president and are some of the most wonderful people that you could hope to meet, as are their members.
The organisation works in the realm of combustion engineering, so anyone with a big commercial boiler should be a member because they keep people safe and alive!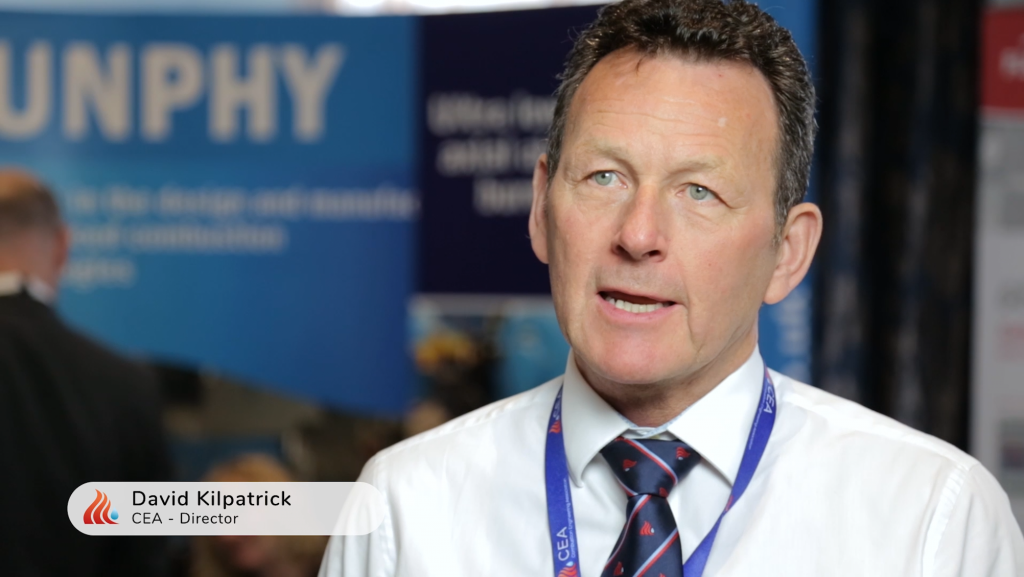 Their regular conferences are very technical in nature and explore the real nitty gritty legislation and health and safety stuff that is very important to the people who look after boilers. Boilers that – if they went bang – would leave quite a considerable hole in the building they used to be in!
The guys at CEA wanted Square Daisy to create a promotional video for their conferences to highlight what they are about and why it is important for members and non-members to attend. Whilst this is a simple enough brief, the challenge is how to make an information dense video visually engaging. CEA returned to because they recognise that you need to think a little bit differently to bring a conference to life, and we are the right event video production company for the job.
How do you make conference video production exciting?
The first point you need establish is who you're trying to engage with the video. Then ensure the tone, message and delivery mechanism is right, because an exciting video is useless if it doesn't do what it's mean to.
Our video for CEA targeted members that hadn't attended a conference before and show them the huge value in attending. It also had to do the same for non CEA members, with the added bonus of encouraging them to consider membership too!
After we examined how the conference was structured, we discovered four key strands that were of huge value to delegates:
• Education – the actual sessions run by industry experts to increase knowledge and understanding of the subject matter
• Networking – the ability to meet and discuss issues with like minded professionals and build networks of expertise
• Commercial – by meeting with the exhibitors at the conference, delegates (who pretty much all use the equipment and services that are on offer by exhibitors) had the opportunity to find out a lot more about how they could streamline or save money on their processes.
• Social – the ability to socialise over dinner and drinks each night with others in the industry and develop friendships as well as new networks
Create a video event production schedule to stay on track
Once you understand the target audience, the key message and the how to deliver the message, create a storyboard and build this into the production schedule.
A production schedule is the document that identifies all the logistics on the day- floor plan, key contacts, running order, division of labour and critically the shot list. It is critical to ensuring your shoot is as productive as possible.
Because we had identified the messaging and the footage we would use to get deliver that message, we were able to capture high quality footage and interviews with a purpose. As 0pposed to turning up at CEA and trying to work out what was good to film and what might not be, and then from this weaving together a narrative based on random footage. Square Daisy work to establish the narrative and then go and capture very best footage to support that narrative.  And because we knew what footage we needed, we took a full lighting and sound rig for the interviews, slider to deliver elegant motion shots, a GoPro camera for perspective and time-lapse and multiple high definition DSLRS for general footage.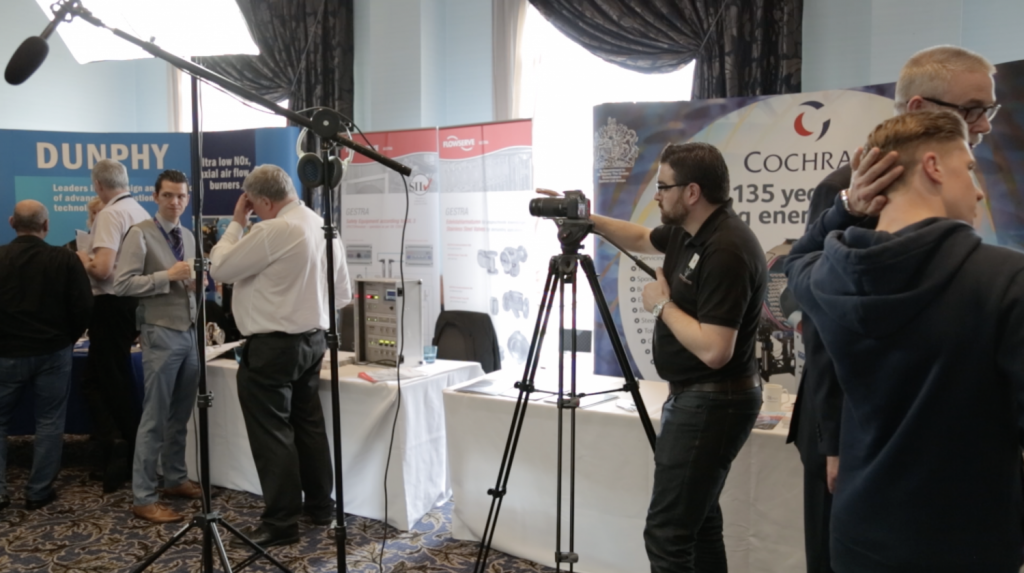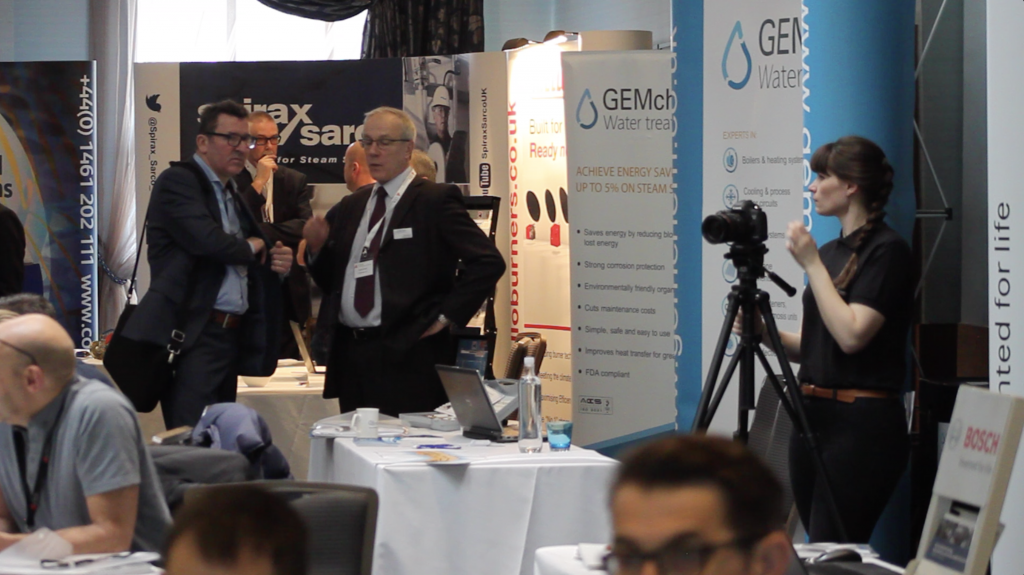 Successful conference video production doesn't finish once the cameras are off.
Be creative in the editing suite. We stitched the edit together, adding effects that were discussed before the shoot, such as split screen, time-lapse, on-screen motion graphics, time re-mapping and colour grading to really enhance the final output and very much elevate it beyond what other companies might do.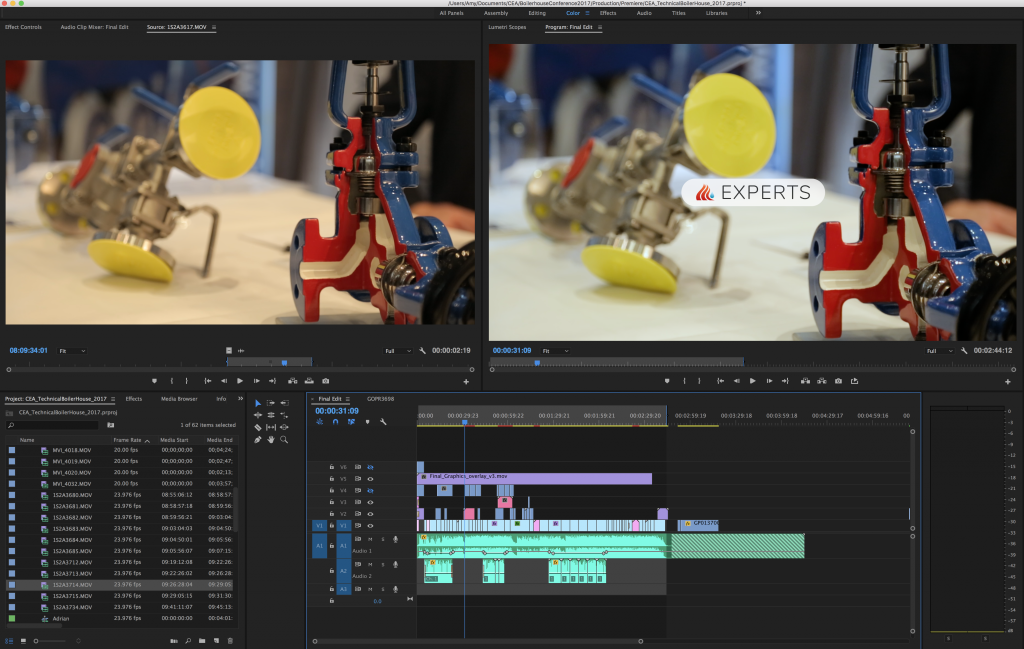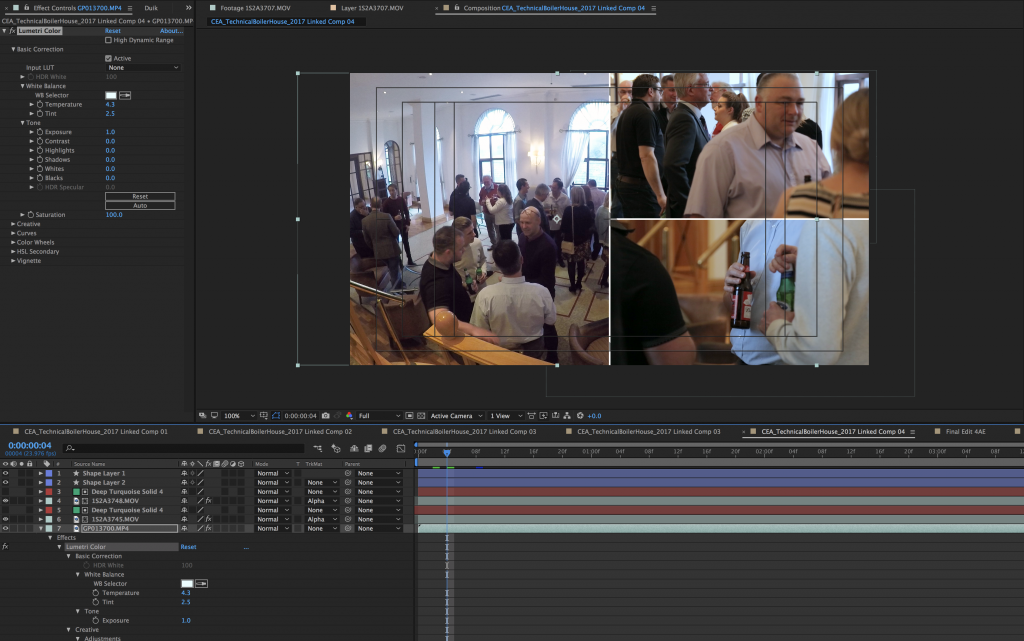 Normally a production like this would involve a fairly uninspiring series of panning shots across the room and some poorly lit vox-pops. However, through our pre-production planning, on site equipment and post productions skills, we've 'engineered' a 'smoking' video, that 'burns' the importance of CEA conferences into the viewers minds, 'evaporating' any doubt that they should attend the next conference (no more combustion puns I promise!) The results will reveal themselves if the number of people attending conferences increases as a result of the video. Because that's what we're all about: a return on investment for our clients, in whatever form that takes.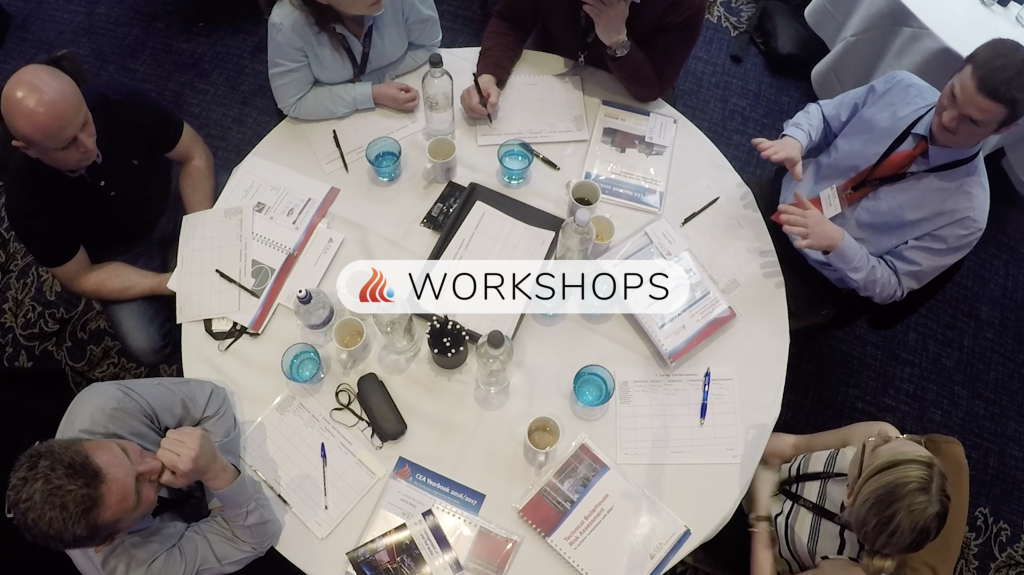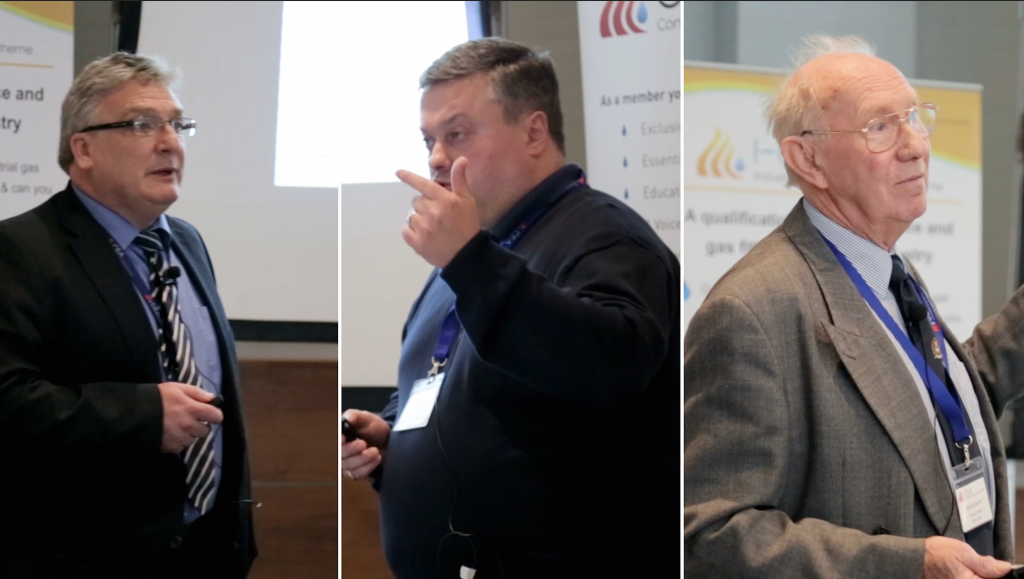 What is conference video production good for?
If you run training, conferences or events and you want to increase your attendance, consider telling a compelling visual story of your events using video. Square Daisy can help you make the most of your video, working with you on the messaging and the method of delivery, without spending a fortune.
One final thing, the conference was on Wednesday 29th and Thursday 30th March. We had the final edit, including all amends, approved by 5:30pm on Wednesday 5th April. We work quickly so you can leverage the publicity as soon as possible. Here is the video:
CEA Conference 2017 from Square Daisy on Vimeo.
---